HVAC Instant Rebate Program Form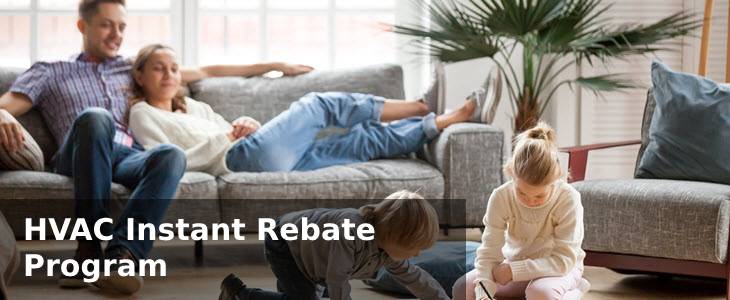 HVAC Instant Rebate Program
Save energy at home by making the switch to high-efficiency heating and cooling equipment.
Heating and cooling can account for nearly half the energy you use at home. If your HVAC equipment is more than 10 years old, replacing it with ENERGY STAR® certified models could reduce your annual energy costs by 10%–30%.
Through the residential HVAC Instant Rebate Program, you can get access to instant rebates up to $900 on dozens of products when you work with a PSE&G participating contractor. It's more affordable than ever to make the switch to a more energy-efficient system.
Better yet, you may be eligible for up to $15,000 in no-interest on-bill repayment to help defer the cost of your energy efficiency upgrades.


How You Can Participate
To get started, contact Air Management a PSE&G participating contractor who can help guide you through the process, install your equipment, and provide you with an instant rebate once the installation of your new high-efficiency unit(s) is complete.
Complete the HVAC Instant Rebate program form or call us directly 732-819-0008 to find out more information today!