Phil did a great job diagnosing the issue on what was causing the intermittent heat issue
Showed up at the appointed time window. The first thing the tech did upon arrival was to cover the area with a drop cloth. Had to replace old cutouts with new sheet metal, as all of the new equipment did not fit. Did an excellent job overall. Very professional. Cleanup after work was completed, taking all old parts and scraps with him.
They were great every step of the way from who I spoke with over the phone to the workers who came out to do the job everyone was very professional. I will recommend and absolutely use them, again.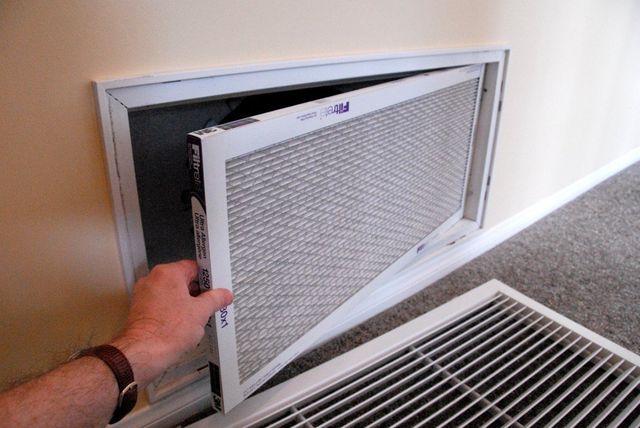 When homeowners think of air pollution, big factories and vehicles come to mind, not the homes they are creating for their families. Unfortunately, testing shows that the air inside a typical home can be many times dirtier than the air outside. As cases of asthma and other respiratory ailments increase, indoor air quality has become a major health concern. Air Management HVAC, has specialized training in recognizing and solving common air quality problems. Put your health first with the help of our air quality professionals.
From radon and carbon monoxide to off-gassing from furniture and carpets to grease and cooking particulates, there is a long list of possible sources of indoor air pollution. Add in pollen, pet dander, fireplace smoke, household cleaners, personal hygiene products and air fresheners, and the list of potential irritants becomes overwhelming. Stricter construction standards meant to promote energy efficiency have the added effect of reducing fresh air into the home. Fortunately, there are ways to make the air in your home safer to breathe. We look at everything like it's our own house and determine what is the best solution or equipment for the problem. We provide quality work with value that you can trust.
High Humidity Adds to Discomfort
When summer temperatures hit their peak, it always feels hotter than what the thermometer shows. When the thermometer shows that it's 92 degrees, it can actually have a 'feels like' temperature of well over 100 degrees. The 'feels like' temperature is due to high humidity. You can reduce that high humidity situation and feel more comfortable in your home with a whole-house dehumidifier that is installed within your current HVAC system. With lower humidity in your home, you will feel more comfortable and may even raised your thermostat a few degrees as a result.
Put technology to work in your home or business to create a fresher, cleaner indoor environment. We can recommend products and solutions to meet your needs as they work behind the scenes and integrate with your new or existing HVAC equipment.