Phil did a great job diagnosing the issue on what was causing the intermittent heat issue
Showed up at the appointed time window. The first thing the tech did upon arrival was to cover the area with a drop cloth. Had to replace old cutouts with new sheet metal, as all of the new equipment did not fit. Did an excellent job overall. Very professional. Cleanup after work was completed, taking all old parts and scraps with him.
They were great every step of the way from who I spoke with over the phone to the workers who came out to do the job everyone was very professional. I will recommend and absolutely use them, again.
Conventional furnaces and air conditioning systems are large, unwieldy, and installation options are limited, if you have space constraints. Ductwork and other air distribution components present problems because they take up a lot of space and are difficult to install. By its nature, ductwork is inefficient due to sizing challenges, poor workmanship and leaky connections.
In contrast, ductless mini-split AC systems are completely self-contained, so there's no need for ductwork. Every mini-split heat pump and air conditioner has a separate air handler unit held inside an eye-catching cabinet. The condenser is always placed outside for quiet operation.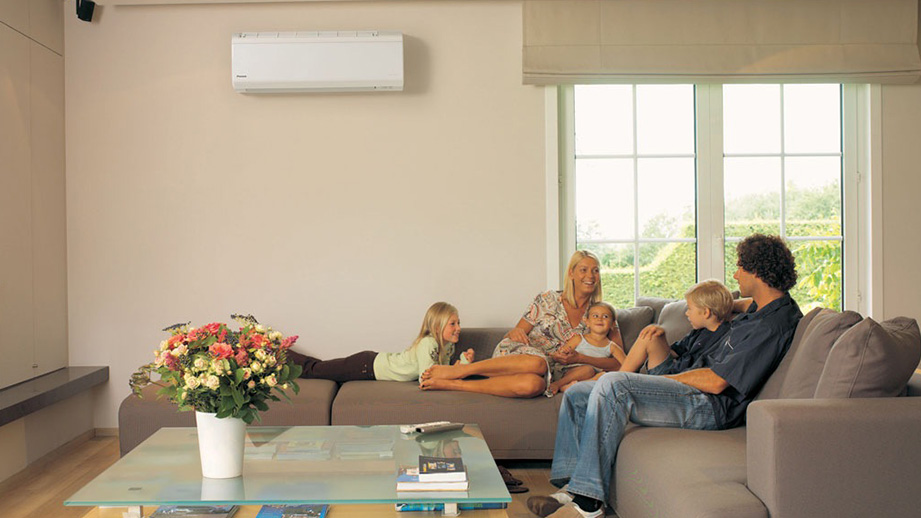 Benefits of Ductless Mini-Splits
If you're looking for consistent comfort, exceptional efficiency and extraordinary flexibility, ductless provides a variety of benefits:
Improved Efficiency: Ductwork is fundamentally inefficient due to leaks, breaches and loose connections. Since the air handler in a ductless system is positioned directly in the space itself, there's almost no loss in efficiency. Every ductless air conditioner and heat pump utilizes high-tech inverter technology, which regulates compressor output to precisely track prevailing weather conditions.
Older Home Applications: Remodeling an older home presents a variety of challenges, and it's almost impossible to install ductwork without making structural changes. Ductless air conditioners only need a small 3-inch hole cut into an exterior wall, and no structural modifications are required.
Better Comfort: Each ductless unit serves as its own comfort zone, and every system has a separate remote control thermostat.
Easy Installation: Eliminating the need for ductwork makes installing a ductless mini-split a breeze. Most ductless mini-split systems are installed in just a single day.
If you need to cool and heat a specific room or space, consider the many advantages of installing a ductless mini-split system. Ductless is the perfect solution for applications where traditional HVAC systems are too inflexible. For single rooms or entire homes, ductless offers a variety of solutions to address almost every heating and cooling challenge.